Öküzotu Kremi, 2.5 oz (71 g) Boru
Siyahı qiyməti:
AZN ман 20.92
Bizim qiymət:
AZN ман 14.62
(30% Endirim)
Siz qənaət edirsiniz:
AZN ман 6.30
- Works naturally with your body
- For the neck, back, shoulder and legs
- Helps with muscle pain, stiffness, swelling, & bruising
- Unscented & paraben-free
#1 Homeopathic Arnica Pain Reliever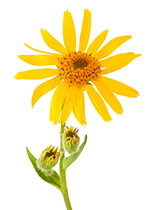 Arnicare Cream is made from Arnica montana (a mountain plant from the daisy family), which is 100% natural. Arnicare Cream has a soothing effect and is preferred for use on sensitive areas (i.e. the face). It is recommended by doctors, plastic surgeons, and pharmacists, and is used by professional athletes.
Temporarily relieves muscle pain and stiffness due to minor injuries, overexertion and falls. Reduces pain, swelling and discoloration from bruises. Apply a thin layer of Arnicare pain relief Cream to affected area and massage gently as soon as possible after minor injury. Repeat 3 times a day or as needed.